In the Actions and Audits modules of isCompliant, you will find the reporting symbol. This will build graphs using your isCompliant data to show you how your business is really functioning.

 2.10.1      Action Reporting
The Action Graphs can be built by using the attributes listed on the grey toolbar.
You can select to build a graph based on who the actions have been assigned to, the business process the action relates to, and set a date range.
There are three types of graph you can build; one based on scores, count or process scores.
 Scores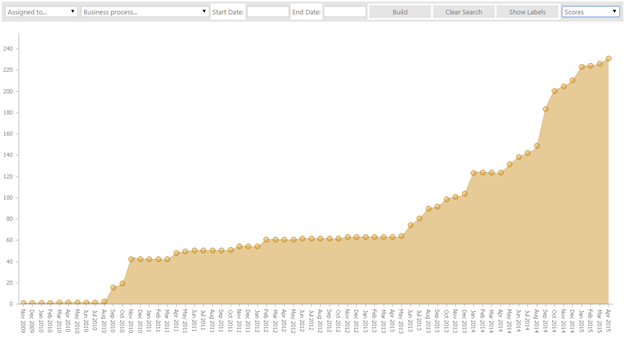 The default graph is quite simply how many points you have achieved on an accumulated basis over time.
Count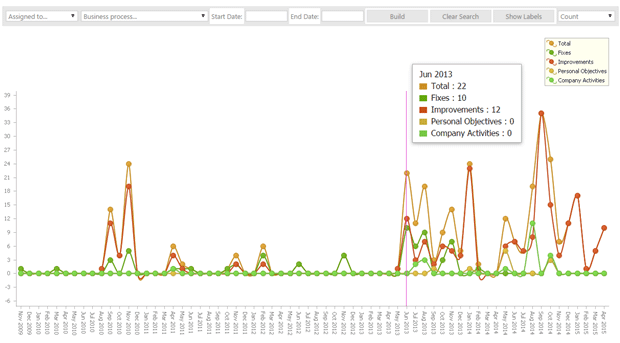 The Count Graph shows how many of each classification have been generated per month. i.e. in the graph above we can see (by hovering the mouse) that "June 2013" that there were 10 fixes and 12 improvements.
Process Scores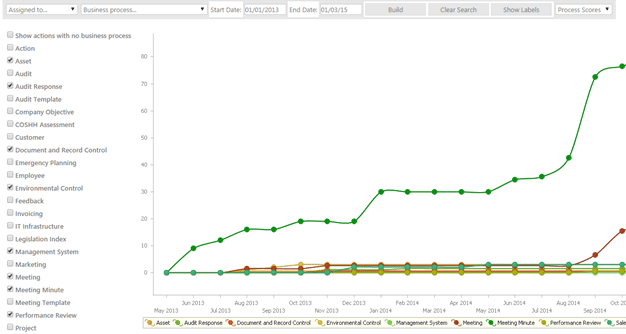 The Process Scores Graph is possibly the most useful of the reporting graphs as it will allow you to see not only the processes within your organisation or project that are performing, but also those that are just sitting still.
By simply ticking the box next to the process name on the LHS you can select which processes you wish to view. Simply press "Build" and away you go.
 2.10.2     Audit Reporting
When you use the reporting function in the audits module, you will see three different Audit Graphs:
 Audit Implementation
Audit Actions Created
Audits Per Month
You can set a date range in the grey bar and add labels to each graph by clicking the Show Labels button.
If you would like to focus on one particular graph, just click the green magnifying glass next to it. Click it again to zoom out. 
Audit Implementation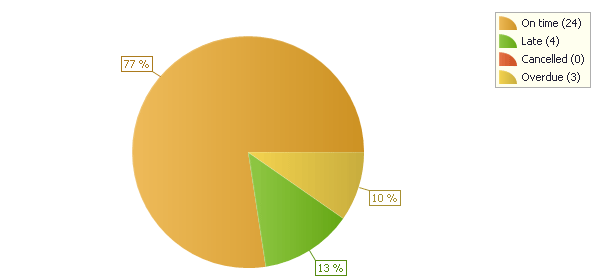 The Audit Implementation Graph simply shows how effectively you are scheduling your audit programme.
Audit Actions Created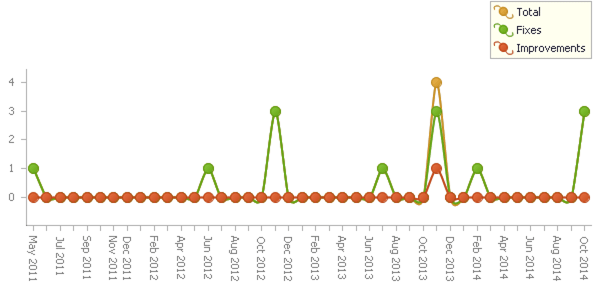 Audit Actions Created demonstrates how many fixes and improvements have been generated from an audit.
Audits Per Month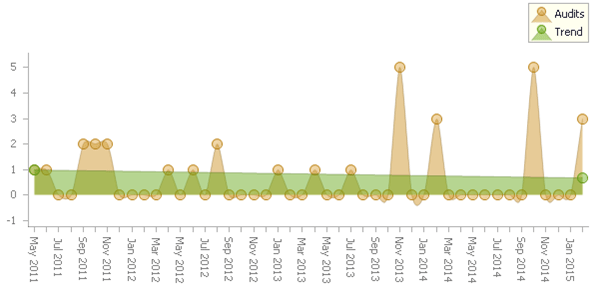 Audits per month helps to identify if you are spreading your audit schedule effectively over the year.